Our PTO Volunteer Program is one of the best ways parents can support the students and staff at Mann.
Whether it's 2 hours for the year, each month, or weekly, PTO has a spot for you! Please share your talents, interests, passion with our students and school.

Good news everyone! Due to our strong parental support, Mann School has been chosen as a pilot site for D97's return to composting initiative. We've got the bins, we've got the signs, and we've certainly got the food scraps... now, all we need is you!
We are looking for lunchtime volunteers (from 11:20-12:30) to help our students sort out recyclables, food scraps, and garbage. Volunteers will be provided training videos and preposterously long gloves.
A stipend of $18 per hour is available.
Come help foster a spirit of conservation and Earth stewardship among our students! Together, we can make Mann School a leader in D97's zero waste initiatives.
Let the green team know at
greenlifemann@proton.me
that you're interested in being put on the compost volunteer team!
If you aren't already cleared to volunteer, please contact Ms. Lottie in the office at
mlottie@op97.org
so you can start the volunteer registration process.

Mann Family,

As we continue this school year and develop new routines, we have identified a need for additional adults to help supervise students during the lunch hour. In the past, we had such a wonderful response from our Mann community and we are hoping we can partner together again to make the lunch hour a smooth experience for our Mustangs. We love consistency and are hoping to have a few parents or community members who can lend a hand multiple days each week. Please complete the form linked here if you have availability to assist. If you have any questions, please reach out to Ms. Pryor at npryor@op97.org. Thank you!

We are still looking for some awesome volunteers to work the store! Time slots are only for 1 hour-
Sign Up here
The PTO would love more people to join the PTO as committee members for those that don't have as much time or desire to participate year round. Please check out the Mann PTO website volunteer page for descriptions of the committees.

Email president@mannpto.org if you are interested or want more info!
How to become a volunteer:

We are excited to welcome families back to Mann very soon to volunteer inside of classrooms and chaperone for field trips.
In order for individuals to volunteer and chaperone, they must complete a background check and be cleared by our District Office. Scheduling a time to be fingerprinted and getting the results from background checks takes a little bit of time. As families are eagerly anticipating potential opportunities to get back into the school/classrooms, we wanted to proactively share the process so you can be cleared to assist. Currently, the turnaround time to be cleared by the FBI is about two weeks.
Families can schedule background checks via the link below. If they have any questions, please have them reach out to Autesha Latimer (alatimer@op97.org). She oversees the fingerprinting process.
https://www.signupgenius.com/go/10c0c48aaa628aaf8c43-background
Also, please contact the front office if you're unsure if you've been cleared to volunteer or chaperone.
Join DIVCO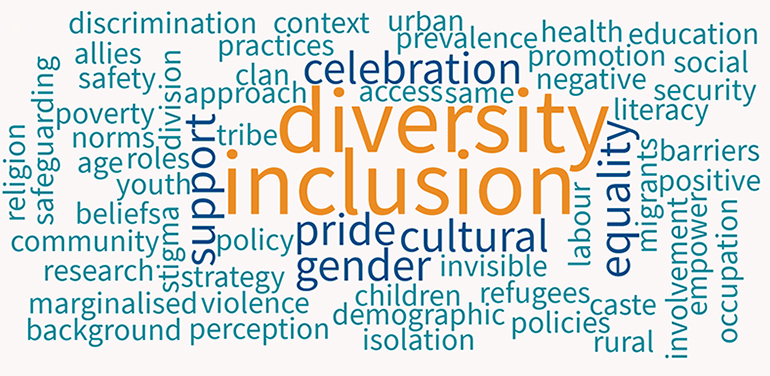 The Mann Diversity Committee is part of a broader network of DivCo chairs across all D97 schools. DivCo's mission is to center racial justice and equity in our schools. It is a learning community that promotes equal justice, honesty, opportunity, and compassion. We work towards creating and implementing initiatives that support an education system that is inclusive, reflects our diversity, and facilitates an equitable future. Projects and initiative include:


Organizing diverse programming. Recent examples: Dima Ali presented about Arab American culture for National Arab Heritage Month.

Assist with community-wide events such as the Oak Park Multicultural Festival in May.

Compiling resources for teachers and staff, especially for cultural heritage months or when a difficult topic is in the news (such as the recent spike of anti-Asian violence).

Decorating informative and engaging monthly bulletin boards in the front lobby to raise awareness of diversity and inclusion topics.

Advocacy for families around equity and inclusion issues/concerns within the school community and in the classroom.

Time commitment: In addition to the monthly exec board meetings, DivCo typically meets once a month (we got off this cadence during the pandemic but are hoping to get back to it!).
Join The Green Team

Are you interested in "growing" our community, getting your hands dirty, and doing your part for climate change? Come join the Mann Green Team! We welcome people with thumbs of any color to help with growing, planning, and organizing the wonderful vegetable and native plant gardens at Mann. We're also looking for people interested in helping the next generation learn about Earth stewardship through classroom and lunchroom programs.
If you aren't already cleared to volunteer, contact Ms. Lottie so you can start the volunteer registration process.

Want to nominate a volunteer? Email president@mannpto.org.
Sponsors
Your logo could be here. Contact us to be a sponsor today.