District 97 will be administering the Illinois 5Essentials Survey again this year to certified staff and parents/guardians from all 10 of our schools, as well as students in grades four through eight.
The online survey was developed by the University of Chicago's Consortium on Chicago School Research and is derived from the Five Essentials for School Success, which is an evidence-based framework that identifies five factors that can lead to important student outcomes such as improved attendance and significant gains in test scores. These five factors/essentials are:
Effective Leaders

Collaborative Teachers

Involved Families

Supportive Environment

Ambitious Instruction
Information about Acceleration Opportunities in District 97
District 97 believes that all students should be challenged and supported to develop to their maximum potential. For students who demonstrate they may benefit from accelerated placement, we provide opportunities to participate in an instructional setting that is usually reserved for students who are older or in higher grades than the child. This includes, but is not limited to:
For families interested in District 97's Accelerated Placement Program, we invite you to attend one of our virtual family information sessions (details below), which will provide an avenue for families to share questions as well as receive information about the acceleration process. Information about the District 97 Accelerated Placement Program can be found at http://www.op97.org/acceleration.
Single Subject and Whole Grade Acceleration - Family Information Session
For families of children who are seeking single subject or whole grade acceleration to an advanced grade, the district will be hosting a Virtual Family Information Session on Wednesday, Feb. 8, 2023, from 6 p.m. to 7 p.m. The session will include a presentation that outlines the process and requirements.
Click here to view the event flyer and the link to register >
For more information about the process for single subject and whole grade acceleration, please visit https://www.op97.org/teach-learn/acceleration.
Be Safe and Healthy:
Preparing for Winter in District 97

As we head into the winter months, it's important that we all continue to work together to keep our schools safe and healthy for learning. Please take a moment to review the district's Winter Preparedness 2022-23 deck, or watch the presentation from the Nov. 15 board of education meeting. Information is also summarized below.

Winter Illnesses and Everyday Preventative Strategies
This year, the Illinois Department of Public Health (IDPH), has noted an increase in individuals getting sick from respiratory viruses, including the flu, RSV and COVID-19. Health officials are urging individuals and families to take basic precautions to protect themselves this winter—stay home when you are sick, wash your hands frequently, cover your mouth and nose when you sneeze or cough, and stay up to date on your vaccines. CLICK HERE to watch a brief video of everyday strategies to keep our schools healthy this winter >>

Emergency Closings and E-Learning Days
District 97 always strives to have schools open. However, if heavy snow or extreme cold make it dangerous to travel, we may need to close schools. The district's emergency closing procedures are outlined at https://www.op97.org/communications/emergency-closings.

In July 2021, the District 97 Board of Education approved an E-Learning Plan for students to receive instruction electronically in lieu of traditional emergency days (or inclement weather days). This means that instead of canceling school, the superintendent now has the option of calling an "E-Learning Day" where students and staff learn and work virtually at home. This provides a continuation of learning and prevents the loss of critical instructional days, particularly in our first and second trimesters.

If the superintendent decides to close buildings and hold an E-Learning Day, the information is shared through multiple channels, including email, the district website, our Facebook and Twitter social media pages, and the Emergency Closings website. Staff and families are also encouraged to OPT IN to text messages from the district by texting YES to 87569.
Cold Weather Reminders
District 97 believes it is important for students to have opportunities for physical activity and play time during the day—even during the cold winter months. This winter, students will be permitted to go outside for recess when the wind chill or temperature is 15 degrees or higher. The district utilizes the

Wind Chill Chart developed by the National Weather Service
.
It is important that students dress in warm layers when cold temperatures are expected. Students should remember to bring hats, gloves/mittens, scarves, coats, snow pants and boots. It is recommended that families label these items with their children's names,
Our staff will carefully monitor students while outside and take the necessary steps to ensure students are appropriately clothed/prepared for the cold weather, watching out for signs of frostbite and other cold-related issues.

COVID-19 Updates
Change to Masking Protocols for Events, Field Trips
Mitigation Change: Effective Sept. 30, District 97 will no longer require masks for indoor events or field trips. Masks will continue to be required in the school nurses' offices.
Rationale: The district's indoor mask requirement for events and field trips was implemented in Spring 2022 in response to a rise in COVID-19 cases in the community, and it remained part of our back-to-school safety plan as an extra precaution. Our decision to peel back this mitigation is based on the following:
The COVID-19 team has been closely tracking the number of positive cases reported by students and staff, along with the weekly reports published by the Oak Park Department of Public Health. According to the latest report, our community has been in Low transmission for the last three weeks.

The masking requirement is inconsistent with current state and federal recommendations and practices in the greater Oak Park community, making it difficult to enforce at the school level.
All District 97 schools will continue to use the everyday strategies that we know reduce the risk of disease transmission in our schools. For more details on our health and safety plan for 2022-23, please visit https://www.op97.org/updatecenter/2022-23-health-and-safety-plan.
2022-23 Vision and Hearing Screenings
As noted in the Student and Family Handbook and on the District 97 website, vision and hearing screenings are provided annually to District 97 students in mandated grade levels (listed below). As designated by the State of Illinois through the Illinois Department of Public Health, screenings will be scheduled at the school level throughout the 2022-23 school year.

VISION SCREENINGS
Preschool, Kindergarten, 2nd, and 8th grades

Special Education students (this includes students in speech)

Transfer students from out of state

Teacher and/or parent requests
HEARING SCREENINGS
Preschool, Kindergarten, 1st, 2nd, and 3rd grades

Special Education students (this includes students in speech)

Transfer students from out of state
Please note that vision screenings are not a substitute for a complete eye exam and vision examination by an eye doctor. Your child is not required to undergo the vision screening if an optometrist or ophthalmologist has completed and signed a report indicating that an eye examination has been administered within the previous 12 months. If you have questions about vision and hearing screenings, please contact your student's school nurse.
D97 Back-to-School Information
As a reminder, we have created a central location for important back-to-school updates and documents: https://www.op97.org/back-to-school.
The district's COVID-19 Health Safety Plan is linked below and can also be found, along with other COVID-19 resources and information, by going to https://www.op97.org/updatecenter.
Process for Reporting Positive COVID-19 Cases to D97 Schools
If a student or staff member tests positive for COVID-19, they must complete the following steps:
1) In order to notify the school nurse and receive a return-to-school date, families/staff must complete the confidential COVID-19 Positive Case Notification Form as soon as possible following the positive test. Information provided will also be shared with the Oak Park Department of Public Health.
2) Families must continue to report student absences via the school attendance line, and staff must enter their absences in Frontline.

To see the rules for isolation and quarantine, click here. Additional resources are linked below.
2022-23 Calendar
You can access the 2022-23 calendars by visiting our website. You also have the ability to export these calendars to your personal calendars. To export any of our online calendars, please visit http://www.op97.org/school-calendars and click on the export button next to the calendar you want to share with your own.
NEW Combined Student and Family Handbook for 2022-23
This year, the district worked to merge the Effective Student Behavior Handbook and Family Handbook into one comprehensive resource, the Student and Family Handbook, in order to streamline information for families and staff. The new handbook contains important information regarding school policies, procedures, student rights and responsibilities, and important notifications required by state and federal law.
The purpose of this handbook is to outline the expectations for building an educational community where everyone feels safe, included and able to learn. Having shared expectations, procedures and policies helps us respect all members of the school community in which we learn and work every day. Please take the time to read through the handbook and review it with your child.
Meal Information for the 2022-23 School Year
The breakfast and lunch menus for our elementary and middle schools are available at http://www.op97.org/business-office/food-service. During the 2022-23 school year, students may:
Bring a nut-free lunch from home.

Order school lunch.
PLEASE NOTE: During the 2022-23 school year, all students will be required to pay for their breakfast and lunch meals unless they are directly approved by the State of Illinois or approved after completing the 2022-23 Free and Reduced Meal Application.
---
Meal Information for the 2022-23 School Year
The breakfast and lunch menus for our elementary and middle schools are available at http://www.op97.org/business-office/food-service. During the 2022-23 school year, students may:
Bring a nut-free lunch from home.

Order school lunch.
PLEASE NOTE: During the 2022-23 school year, all students will be required to pay for their breakfast and lunch meals unless they are directly approved by the State of Illinois or approved after completing the 2022-23 Free and Reduced Meal Application.
Managing Student Meal Accounts
During the 2022-23 school year, payment for school meals can be made through an online portal at www.MyMealtime.com. Families can also make payments to their meal accounts by submitting a check payable to District 97, money orders or cash.
D97 Food Services: Milk Only Charge
As a reminder, if your student takes milk only during lunch, there is a cost of $.45 per carton, regardless of your family's school meal eligibility status. If you have not already done so, please add funds into your student's meal account to accommodate the milk only charge. If your student takes the full school meal, milk is included.

More information about District 97 Food Services can be found at https://www.op97.org/business-office/food-service.
If you plan to use Mealtime, prior to the school year starting please take a look at your student's account. There, you can see if your student will need funds added for the upcoming school year or if they have a meal balance that needs to be paid prior to school starting. If you do not have an account, you can easily create one by following step-by-step instructions on the MyMealtime website.
We look forward to serving your family this year! If you have any questions about the District 97 food service program, please don't hesitate to reach out to me at cellis@op97.org.
---
Technology Update
Please visit https://bit.ly/3pxoN0I for information from the district's technology department about the deployment of student devices, online filtering at home, the district's acceptable use policy, and the procedures and protocols that are used to set up accounts for students.
---
School Fees
The district is currently accepting fee payments for the 2022-23 school year. Full payment is due by September 30, 2022. You can access the fee information by visiting https://www.op97.org/business-office/fees.


---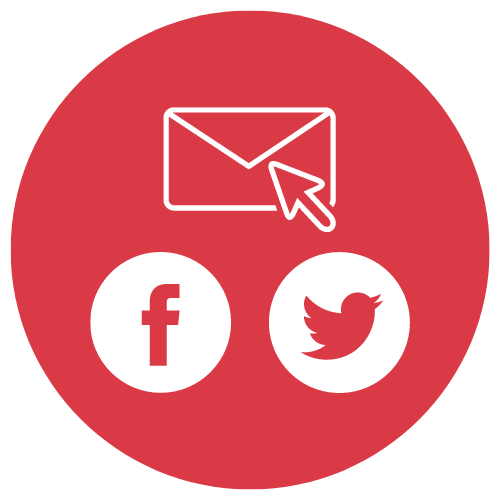 D97 Newsletter and Social Media
We will begin sending our MyD97 Weekly Wrap-Up emails on Friday, Aug. 26.
The district uses Facebook and Twitter to help keep the community updated on what is happening in our schools and the district as a whole. In addition, many of our faculty and staff members share information about the learning that is taking place in our classrooms by using the hashtags #oakpark97 and #MyD97.
---
Email Notification System
The district uses the email notification system BrightArrow to communicate with families via email and phone calls. We encourage you to add 855-994-4242 to the contacts on your phone. This is the number that will appear on your caller ID when either the schools or district make calls using BrightArrow.
---
Translation and Interpretation Services
District 97 is committed to providing improved language access for all of our students and families. If you are in need of translation or interpretation support during the school year, please contact Lou Anne Johannesson at ljohannesson@op97.org or call 708-524-3000.
The district's Multicultural and Multilingual Parent Advisory Committee (MPAC) also offers a number of supports for students and families. To learn more about MPAC, check out this brief video introduction!
Welcome to the 2022-23 School Year in District 97!
With the first day of school upon us, we want to share some information and updates that we hope will help you and your children get off to a great start to the year. Please reach out to us via
Let's Talk
if you have questions or need more information about any of these items.
Sincerely,
Amanda Siegfried
Senior Director of Communications
Rebecca Bald
Communications Coordinator
Welcome to District 97, Dr. Shah!
We are thrilled to welcome our new superintendent, Dr. Ushma Shah, to District 97 this week! Dr. Shah is kicking off her tenure by visiting schools, celebrating eighth-grade graduates, and connecting with students, staff, and community members.

As the 2021-22 school year comes to a close, we know that this is just the beginning for our new leader. Click here to learn more about Dr. Shah and her journey to District 97 >
Update on COVID-19 Mitigations and May 13 Board Meeting

On Friday, May 13, the District 97 Board of Education held an emergency meeting to discuss public orders that were published this week by the local health department and whether additional mitigations are necessary for our schools given the increase in COVID-19 cases in our community. Click here to view the meeting recording >>
Based on the current level of community transmission and the number of cases among our students and staff, the board voted to adopt the following mitigations through the end of the school year, effectively immediately:
Masks will be required for any portion of field trips spent indoors including on buses, if children are transported to field trips via bus.



Masks will be required, unless appropriate school personnel determine that unmasking is necessary, for all attendees and participants at indoor performances and other events that include individuals who are not students and staff, such as music and end-of-year performances and graduation ceremonies.



Schools will attempt to move indoor activities outdoors as much as reasonably possible.
Comments
Sponsors
Your logo could be here. Contact us to be a sponsor today.